Booking :
CARTHAGE, SIDI BOU SAID-MEDINA
---
(*) Tours departure from the Hotel
CARTHAGE, SIDI BOU SAID-MEDINA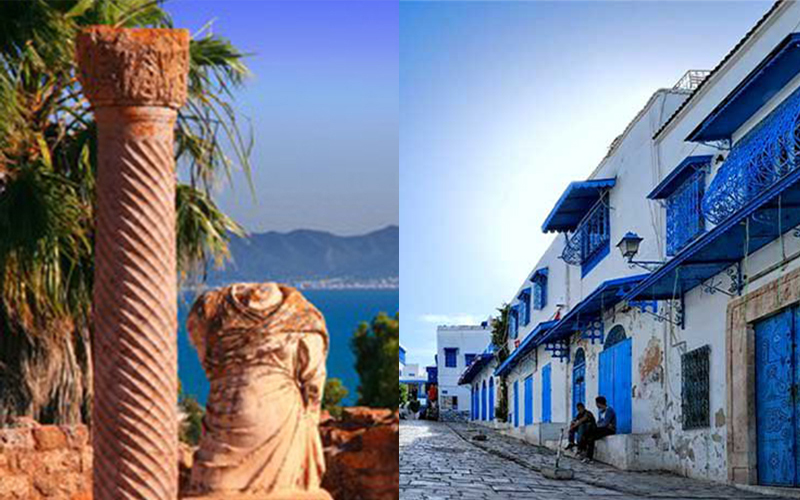 Discover the Punic and Roman era by visiting the ruins of Carthage. You will see the battlefields of these two famous civilizations and embrace their mutual powers.
Then, stroll through the picturesque blue and white village of Sidi Bou Saïd and enjoy its Mediterranean spirit with unique architecture.
Complete your authentic journey through a walk in the heart of Tunis's old town.
We invite you to taste local flavours, feel new fragrances and shop in the artisanal souks around. (Artisans, jewellers, etc.)
The medina is one of the largest cities in the Islamic world. It possesses around 700 monuments including palaces, mosques, mausoleums and souks.
Day of departure : Tuesday & Thursday & Saturday
Means of transport: Bus
Duration : 1
Adult price : 60 USD
Children's price : 30 USD
All inclusive : Tour Guide / Entrance Fees / Lunch
Other trips