Booking :
Kairouan
---
(*) Tours departure from the Hotel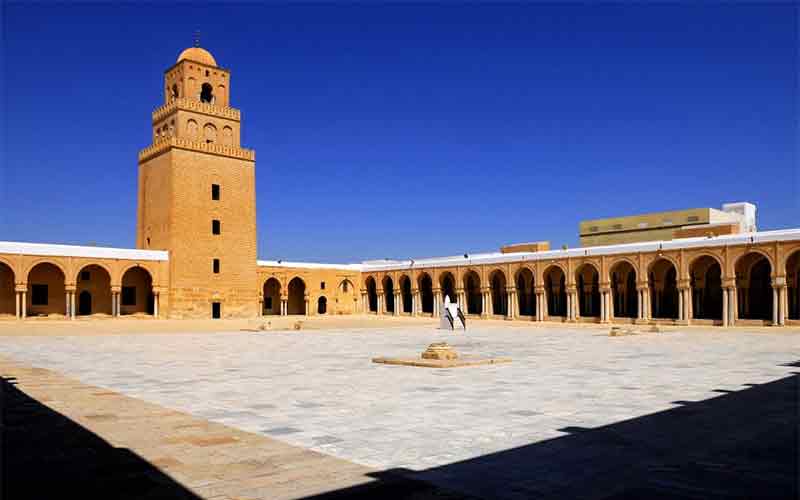 We offer the best occasion to discover one of the oldest and most known Holy Cities. Upon arrival, you will appreciate the imposing walls and the typical doors.
The Great Mosque is very remarkable for its Islamic architecture, too.
Besides, you will visit the historical Aghlabides basins built in 860 to supply the city with water. You can stop here and take pictures.
By the end of the tour, we will enjoy shopping and visiting the medina.
Day of departure : Friday
Means of transport: Bus
Duration :
Notice: Undefined variable: excursions in /home/ttshotel/www/wp-content/themes/evastin/content/excursion_detail.php on line 610

Notice: Undefined variable: i in /home/ttshotel/www/wp-content/themes/evastin/content/excursion_detail.php on line 610

Adult price : 40 USD
Children's price : 20 USD
All inclusive : Tour Guide / Entrance Fees
Other trips